internationalnunofmystery: jasrnin: ...
thug life: i didnt choose any of you.
school: make time for your interests and hobbies!
school: oh btw we're going to keep you here for about 6 1/2 hours. and after that, we're going to give you hours of homework.
school: eat 3 meals a day!
school: you don't have time for breakfast if you want to get here on time, though. and here's lunch, it's cardboard.
school: school is free!
school: oh, but you have to pay for any ap classes, textbooks, folders, supplies, and materials for projects :)
school: you earn the grades you get!
school: what do you mean this teacher gives you bad grades because they don't like you? that's ridiculous!
school: respect your teachers.
school: oh, but they don't have to respect you. even if you don't know the answer they can still call you out in front of the whole class. and don't forget, if you correct them, we'll lower your grade.
school: everyone is an individual!
school: here's a standardized test to figure out how smart you all are.
school: balance your social life and academics.
school: but you also have to do homework and study for the rest of the day.
school: we accept all love!
school: stop kissing and hugging eachother. that's gross.
school: bullying is bad!
school: but our teachers won't help you if you don't say anything.
school: it's okay to be out sick.
school: but the teacher won't explain it to you if you were. that's /your/ fault that you were sick.
school: act like adults.
school: but we're going to treat you like children.
weasleypatronus: I've waited my whole life...
homestuckmofo: miketooch: I know nothing about Kingdom Hearts. A bunch of kids accidentally go to Disney World, and they don't use the buddy system so they get separated, but Donald and Goofy help the one with stupid shoes find the kid who does way too many pushups and then ???????????????????somethingaboutkeysandguysinblackhoodies Also there's like 7 games, but there still isn't a...
grapewallofchina: your life hasn't been completed until you see giraffes fighting  you're welcome
2 tags
I had a dream about John Green last night, which is weird since I've never even read his books. In my dream he lived right down the road from me and I went to meet him and get his autograph for a friend of mine who's a huge fan. It was awesome, I met his wife, his son, we talked about writing books and starcraft (Don't know why.), it was awesome. I was pretty bummed out when I...
Straight Boys: Why are all the hot girls lesbians?
Lesbians: Why are all the hot girls straight?
Straight Girls: Why are all the hot guys gay?
Gay Guys: Why are all the hot guys straight?
Bisexual People: WHY ARE ALL THE HOT PEOPLE TAKEN?
Pansexual People: everyone is hot what do I do
Asexual People: what
splitjaw: as soon as the beat kicks in it just...
staff: magsby: petition for tumblr staff to leave we don't want to be here anyway david karp holds us hostage send help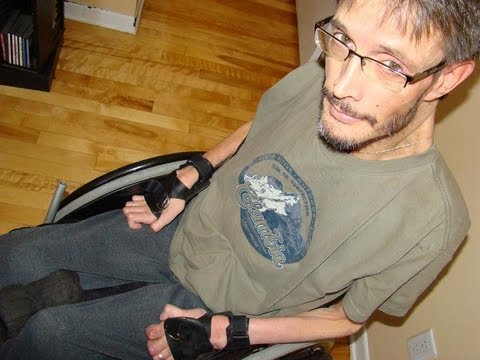 dundeedun: rokustickisthebestship: kingdom hearts au where there are no keyblades only sticks "Roxas, that's an unreasonably giant key." 
4 tags
So I'm reading my brother a John Green quote when he says, Jake: Wait, who's John Green again? Me: Uh, the author, remember? Jake: *Blank stare* Me: He wrote The Fault in our Stars… Jake: *Blank stare* Me: Looking for Alaska? Paper Towns? Jake: I got nothing. Me: Peanut butter face? Jake: *Bursts out laughing* Oh yeah that guy! Well at least you know him for something… 
geometricdeathtrap: tragicvillain: tragicvillain: Wanna hear a joke about pavement? The joke was so good, even Sherlock fell for it. 
3 tags
So as I sit nursing a burnt tongue I'm reminded of an event that I am not particularly proud of. It was in ninth or tenth grade I don't remember, and I had burnt my tongue on some hot chocolate. I had these little bumps of burnt tissue on my tongue, and somehow I decided that the best course of action was to cut them off with nail clippers I kid you not. This thought somehow made it...